The product
CHARACTERISTICS
Strap4u is a removable silicone orthosis that can be applied and removed easily. Adjustable and available in several sizes, it appropiate for many people.
Its innovative design with many holes and dividing wall allows the immobilized fingers to breathe, avoiding maceration.
It is a hypoallergenic product thanks to its silicone composition, it is reusable and is part of a sustainable development approach. It can be washed simply and quickly with water.
Strap4u is aimed at health professionals (orthopedists, emergency doctors) as well as individuals.
LINE OF PRODUCTS
COLOUR CHOICES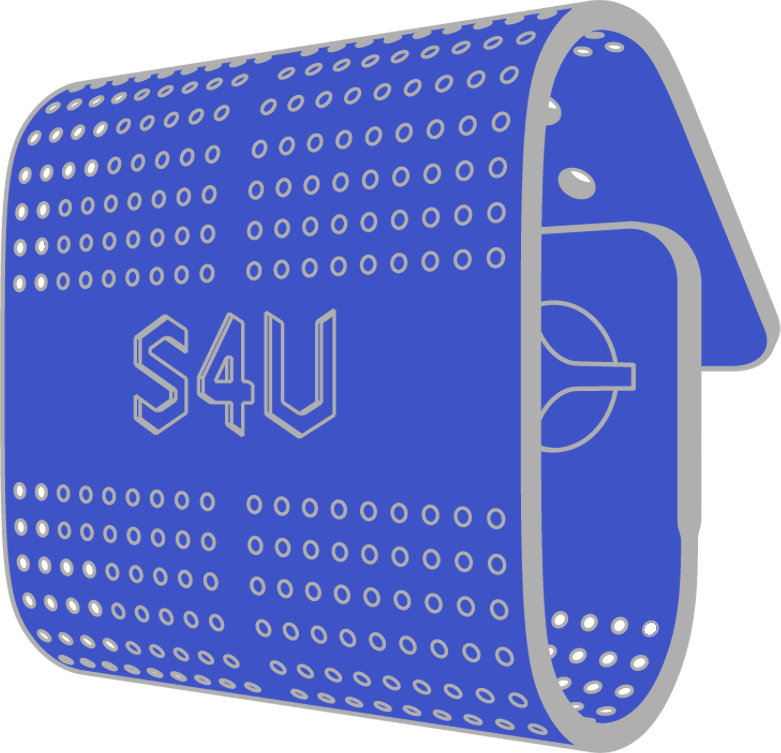 Size 1 - 35 x 108 mm - 4 Settings
Not suitable for children under 36 months.
Size 2 - 44 x 130 mm - 4 Settings
Our network
S4U WORKS WITH LOCAL PROFESSIONALS